Under New Management
In August 2020 during the Covid-19 pandemic the original Auctions in a Day team decided that after 17 years it was time to pull the plug on Auctions in a Day.
A lot of people were saddened by the news as the auctions were great fun to attend and great places to pick up bargains or sell your stuff. As someone who had attended several of the auctions over the years I decided to do my best to try and keep it going.
At the time of writing we're still in the midst of the pandemic so there is no sign of being able to restart the auctions soon. However as soon as it is safe to do so we will be in touch.
To stay up to date with the latest news please subscribe using the form on the right.
Hamish
How it all started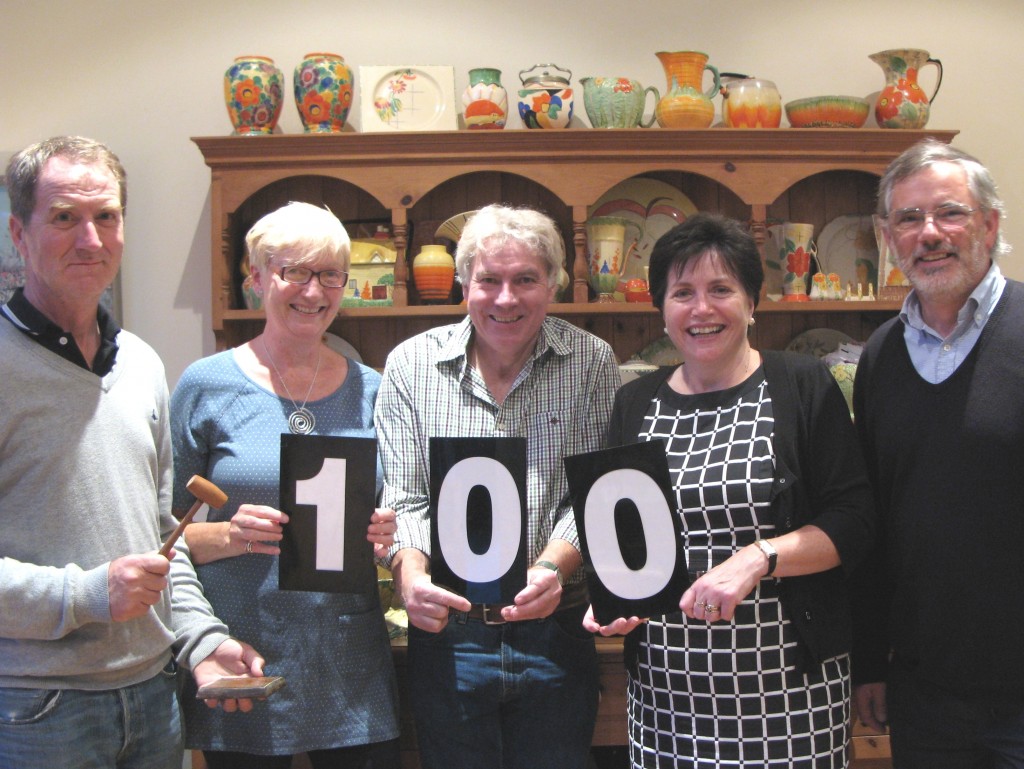 Our first auction was in autumn 2003 in the Alresford Community Centre on a Friday evening. It was well attended and we operated from there for several years. Parking and the first floor auction room finally encouraged us to start using other locations. We have tried auctions in Alton, Winchester and Petersfield. Since 2009 Badger Farm Community Centre and Itchen Abbas Village Hall have been our auction rooms. We run 9 auctions a year with breaks in the summer and winter.
The auction was started by Claire and Bob supported by a group of friends and relations from Alresford. We have an interest in auctions and antiques but in 2004 we were not auctioneers. Luke from Salisbury Cattle Market was our auctioneer for several years until we switched to Saturday and it clashed with the Chelsea game. Since then a combination of Andrew, Bob or Claire have been the auctioneers.
One of the distinguishing features of our auctions is the home made cakes. It's a sort of bake off between the ladies which produces some phenomonally good cakes.