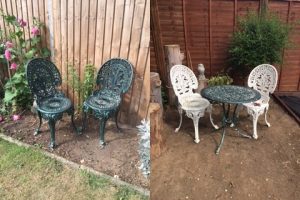 It's auction time again at Badger Farm Community Centre. Please deliver your lots between 09:30 and 10:30, viewing from 12:30, auction at 2pm.
There will be some garden furniture, 78s and LPs, and the normal wide range of lots.
If you have lots for sale on Saturday. Please comment below with a good quality image no greater than 1600 x 1200 px or less than 300 x 225 px and a short description. After approval we will let your potential buyers see them.
Click the images to enlarge.