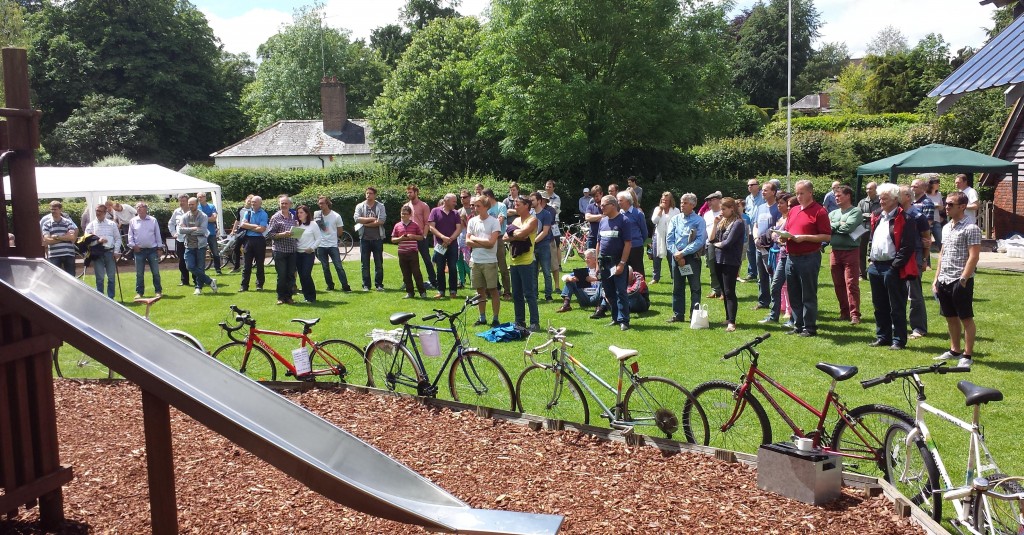 After five years of cycle auctions, several things conspired against running one this June. We are pleased to say Andrew Wilcox will run a Cycle Jumble at Itchen Abbas on the 9th June.
Cycle jumbles are very popular all over the country. At Ripley north of Guildford there were perhaps 50 sellers a couple of weeks ago.
What will you find at a cycle jumble? Bikes, parts, clothing, tools, books, manuals, everything to do with bikes.
The basics are:
Book a table for £10 in advance or £15 on the day. Please enquire for variations on this. e.g. half a table, one bike. Sellers set their own prices but please ask if you need help with this.
Turn up with the items you wish to sell at 08:00.
Buyers are admitted at 09:00 for £1. Advance buyers can gain entrance for £5 whilst sellers are setting up.
Cycle Jumble closes at 13:00.
The hall must be clear by 14:00.
There will of course be excellent home cakes and refreshments.
For more details please visit Cycle Jumble on the Alresford Mobile Cycle Repairs web site.
or the Facebook event page
or email Andrew on andrew@alrescycle.co.uk
Please note Auctions in a Day are not running this event. It will be run by Alresford Mobile Cycle Repairs aka Andrew Wilcox.
You may like to go on the Alresford Music Festival in the afternoon and evening.