No snow forecasted! We are looking forward to coming back to Otterbourne where we expect 400 lots. Viewing from 12:30, auction at 2pm.
You can see what sold well at previous auctions in our Auction Reports and you will find photos of many more lots in our Facebook Photos.
If you are bringing lots for sale at Otterbourne Village Hall, please upload photos and descriptions of the items on this page. It is not a requirement for submitting lots to the auction but it helps promote the auction in general and your lots in particular.  It is free. So please upload a good quality image and a short description using the comments section at the bottom of this page.
Please read these guidelines for descriptions and adding images of your lots. Your lot(s) have to be approved before they will become visible on this page. Please contact us if they do not appear within 24 hours.
Visitors to this page please note:
The auctioneers have not seen the lots which have been added as comments.
The descriptions and photos are provided by the sellers.
There is no guarantee they will be for sale until they are delivered on the morning of the auction.
This is not a catalogue.
We normally sell between 350 and 450 lots which all arrive on the morning of the auction.
Do not upload your items until you have discussed them by emailing bookings@auctionsinaday.co.uk.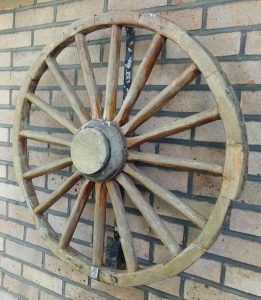 Crafter Bass Guitar
CRAFTER GUITARS CONGRESS 4 FM (n.b. not from cheaper Cruiser range)
4 String electric bass
2 Octave neck (24 fret)
Black hardware Flame Maple Green Colour
Twin pickup configuration
Fully adjustable bridge
Lightweight machine head tuners

---
Yamaha Bass Guitar
4 String electric bass N89
Model number detailed on the back
Metallic Blue colour
2 Octave neck (24 fret)
PJ pickup configuration
Fully adjustable bridge
Lightweight and enclosed machine head tuners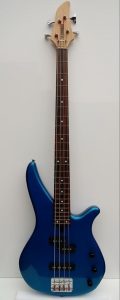 Harley Benton Electric Guitar
TE40 TBK DELUXE Model
6 String guitar – telecaster style
String through-body
Translucent black on Ash Top
Fitted with Wilkinson Pickups (Thomann now fit these with Roswell pickups instead).
3-way pickup selector
Golden hardware
Adjustable bridge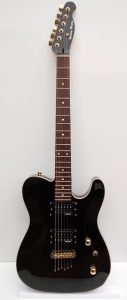 ---